Program Council
Unceasing development is a quality shared by all companies that are consciously following the way to the top of the market. Raising skills and personal development for managerial staff, employees and everyone working for the company is one the primary rules, which we follow in DuoLife.
For this reason, we've created Personal Excellence Network, that, in turn, gave birth to Program Council, which provides invaluable help with coordinating and creating tasks directed at raising efficiency and personal and business development for everyone working with DuoLife.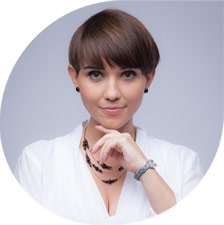 Joanna Gdaniec
Trainer and coach specializing in authentic sales strategy, Career Architects Sales Director. Thanks to her authentic sales strategy, in a span of a year she doubled the income in her company. During the workshops, Joanna will teach the attendees how to become an authentic seller, someone who can drastically improve his achievements both in business and career. Privately, Joanna and her sister Beata are working with each other, providing insight into business and career matters, with Joanna being a professional partner, co-worker, personal trainer and authentic sales mentor to her sister.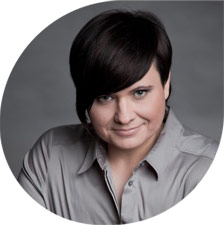 Beata Kapcewicz
She is regarded as one of the best personal branding coaches in Poland. Beata co-created and spent eight years managing the Career Architects company, which helped created brands for over 20 000 customers. Today, Beata is the president of Librandt schooling company and Momentum Trainers Group as well as instructor, trainer, speaker and published author. Beata is known for her extensive knowledge and ability to bring out the best in people. Her training are always full of energy, packed with exercises, funny stories and "flying markers".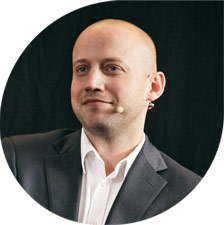 Krzysztof Hillar
Master at his craft, Krzysztof Hillar is an expert when it comes to public appearances and training speakers. He teaches how to get familiar with the stage, befriending and control it and how to enchant the public and provide the listeners with the greatest possible content, whether you're trying to sell a product or service or you're sharing your knowledge with others. Krzysztof is always learning from the best and performing on the biggest stages.